Jennifer Lehr, MFT - Blog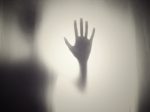 Posted on Tuesday, October 15th, 2019 at 9:59 am.
For as long as I can remember, I've had this idea of a perfect life. Maybe because as a child, teenager and young adult, I felt forsaken by God, I felt trapped in my actual life. I didn't know how to get from the life I had to the untarnished and perfect life I wanted.
Posted on Tuesday, September 17th, 2019 at 9:11 am.
Art is more than what we produce but is reflected in the quality of the life we create and the quality of our being.