Jennifer Lehr, MFT - Blog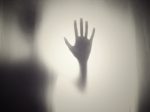 Posted on Tuesday, October 15th, 2019 at 9:59 am.
For as long as I can remember, I've had this idea of a perfect life. Maybe because as a child, teenager and young adult, I felt forsaken by God, I felt trapped in my actual life. I didn't know how to get from the life I had to the untarnished and perfect life I wanted.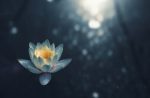 Posted on Sunday, September 29th, 2019 at 11:00 am.
If you were to see character structure disorders as an image or bodily metaphor, you would see someone who hobbled along, with little freedom of movement always responding the same way to specific situations, rather than having the ability to choose their response and move freely, as a dancer would.
Follow my blog with Bloglovin