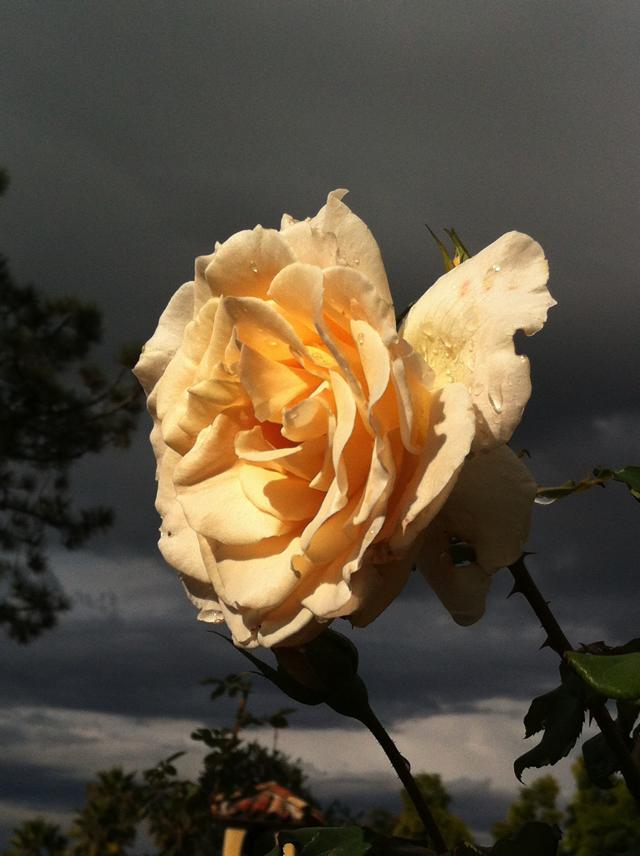 "I am in the middle of my beautiful life." I tell myself this on occasion, and it always moves me into gratitude and also opens me up to feeling. It is a way of honoring my life, with all of its complexities, flaws, joys, heartaches etc. Even the parts of me that hurt or are small or broken are part of the beauty of my life. It moves me out of a perfectionistic attitude and into an owning of what it is to be human: beautiful and amazing, yet imperfect and wounded. It allows me to see my life stretched out from infancy to a future I have not yet created. I honor this life, this moment, this journey that I am on. This moment is part of a bigger picture, a bigger pattern, a bigger life than I may realize. I open up space for myself. I create grace.
We are all imperfect, but we have choice. We can choose what we tell ourselves. We may not be able to alter the past, change patterns immediately, or remove limitations currently affecting us, but we do have choice in how we speak to ourselves, and in the attitudes that we hold. We can tell ourselves that there is something that is wrong with us and make ourselves bad for it, or we can chose to honor ourselves despite the pain our imperfections require us to bear.
"I am in the middle of my beautiful life." Say it to yourself right now and notice what comes up. A feeling? A thought? Maybe we are rejecting this idea, maybe embracing it. Don't make yourself wrong or right, just notice. This is how we get to know ourselves, how we find out who we are. It is only when we know ourselves that we have the power to enact change.
https://www.jenniferlehrmft.com/wp-content/uploads/IMG_0953.jpg
856
640
Jennifer Lehr MFT
http://www.jenniferlehrmft.com/wp-content/uploads/ee-Logo.png
Jennifer Lehr MFT
2008-07-18 20:04:39
2023-01-07 18:57:03
I Am In The Middle Of My Beautiful Life