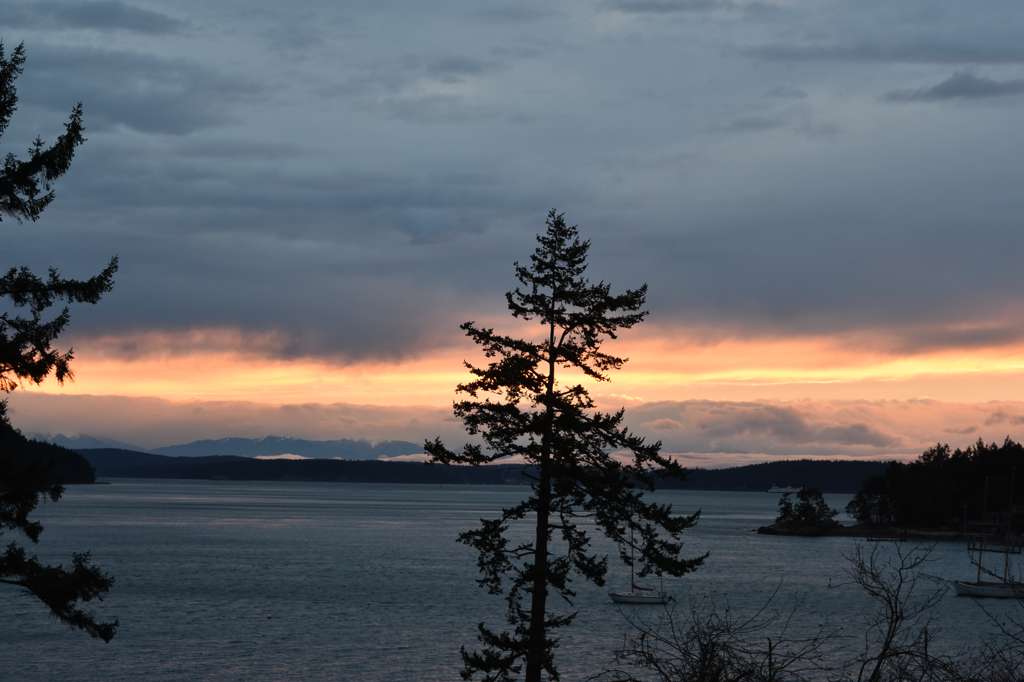 Last night I was reading about joy. About increasing the joy in my life. And thinking about how I live, how I push, when I feel joyful, how I often put work in front of enjoyment. I had a dream, where my old friend Jim came to remind me about joy. Jim was part of a joyful aspect of my past, and so it felt appropriate to receive a visit from him. I don't remember the dream clearly, but I remember Jim, and I remember the message he brought to me.
I've always been a pusher, someone who was driven. I have been driven for various reasons. I wanted to accomplish great things, to contribute to the world. I had a childhood of feeling invisible, so I wanted to be recognized and seen. I've never felt fully secure. I wanted success so I could feel secure.  Reading last night, I began to untangle some of those motivations. I don't need to be seen. I need to see me. I don't need success to be secure. I need to find security in myself, in the universe. I need to trust that the world is here for me, not out to get me. Living a life of pushing is not living a life of joy. What I get from pushing will not give me joy. It has been a heavy load, living as if I had to push a rock up a hill, over and over, the story of Sisyphus.
I remembered when I use to rollerblade on Venice Beach. Rhythmic skating in the sun, with the sand, water, and sky, the concrete path snaking out in front of me.  And I remembered my friend Jim, who lived in Santa Monica, 6th and Hill Street.  I would meet him, and we would hang out and talk. We had fun. A month or two ago my brother called me and told me Jim had died suddenly of a heart attack. Jim was around my age, 58 years old, I think. I hadn't had real communication with him in a number of years.
Jim was a happy guy. When I first met him, he had alcohol issues. But he got his act together. He was a bit of a hound dog with women (I teased him about this mercilessly), but he was smart, and I enjoyed him. He had been dating around, and one day he asked me for advice. He wanted to go deeper into a relationship, although he was also afraid. He was torn between two women. I talked to Jim about them, and it was clear to me that one would be a path of trouble and the other one would be good for him. Jim listened to me. He ended up marrying this woman who as he said, "made a man out of me." They had a fabulous marriage.
Once I was in graduate school and beyond, my time evaporated. Jim would call me and want to talk. I didn't have time, didn't want to discuss abstract ideas about life, Buddhism, and philosophy. I had too much to do. We drifted apart. But as I think of Jim now, I appreciate so much his large jolly self, his sense of joy and fun.
When I divorced my first husband, Jim was angry with me. He told me that he had gotten married because he saw that a good marriage was possible, because of my marriage. That Jim himself had a great marriage was not the issue. The issue was that Jim felt betrayed by me because I showed him my optimism, not my struggle. He felt I had not been honest with him. In truth, I showed almost everyone my optimism. I did not share my struggle outside of therapy, although I had a few close female friends who knew I struggled in my marriage.
When I became sick with Lyme Disease, almost 10 years ago, one of the joys of my life evaporated: biking, yoga, exercise. Exercise became a struggle. Could I get up and get through a class? Or bike on a straight patch, much less up a hill?  The joy of movement and physical accomplishment became replaced with an awareness of what I could no longer do without great effort. Friendships also diminished and became almost non-existent, because I did not even have the energy to hold a conversation. The little energy I had went into my work. I think also, my survival fears amped up. I (and my then partner/now husband) spent thousands trying to get me better. The doctors and other health professionals could not figure out what was wrong with me. So, I tried to figure it out myself because I had to save myself. I not only felt vulnerable; I was vulnerable.  I turned within and focused on surviving. Joy was no longer part of the equation.
When Jim reached out to me a few years into Lyme disease, (although I was not yet diagnosed and would not be until I had been extremely ill for 6 years) we had a lovely email exchange. I was still hurt that he had pulled away after my divorce and I didn't have the energy at that time to maintain a connection. I was in survival mode. So, I let go. I did not try to rebuild our friendship.
Life is complex. We get sick. Friends and loved ones die. There are cycles of expansion and cycles of contraction. There are different tasks and different pleasures within these cycles. I am looking now at the construct of my life – how I do and do not create joy – how I trade it away because of deep-seated fears. How do I live out of the purity of being, and release all that no longer serves me?
I do not know what my future holds. My present is lovely. My health while not perfect, is much better and my marriage is amazing. I am proud of the work I have done and do. The what if's don't help me. I never imagined getting severely ill. I never imagined the beauty of my current life. If I can immerse myself into my life without an agenda more completely, I can find and create more joy. If I can let go of doing things to 'get' things, like a sense of security or safety and instead do each for its own sake, that is the key to my happiness.
Although Jim is no longer here, I am grateful for his visit in my dreams last night.
***
For relationship help, check out WeConcile.
One of the favorite articles I have written is Learning to Love the Hard Way.
https://www.jenniferlehrmft.com/wp-content/uploads/DSC_0578.jpg
682
1024
Jennifer Lehr MFT
http://www.jenniferlehrmft.com/wp-content/uploads/ee-Logo.png
Jennifer Lehr MFT
2019-03-31 12:49:10
2022-01-27 11:38:48
A Message of Joy