About Me
I grew up with three siblings, a father who was an illustrator and an artist and a mother who was a social worker and very 'practical.' Guess I got some of both. As a child I loved books, animals and anything creative.  As I grew up and followed a creative path, it became clear to me that despite facility in the areas of art and creativity, I wasn't so good at standing up for myself or taking care of myself in relationship to others.   I found myself unable to be fully empowered and after a particularly difficult relationship, I entered a 'dark night of the soul.' Reevaluating my priorities, I began to focus on a variety of learnings, teachings, workshops and therapy.  I wanted more than anything to have full ownership of myself, to be able to walk through the world without fear and in full possession of my value as a human and spiritual being.  As a result, my life has been focused on personal transformation and growth for many years. This focus has become what my life is about and is now what I continue to value and learn, as well as give back to the world. I have integrated the experiences I have gained navigating life's challenges into my work – my clinical skills and my writing. I love the work of assisting others in moving from pain or frustration to greater empowerment, satisfying relationships and joyful lives.
How and why did I become a therapist? 
Read this article: The Little Black Bag.
License
Licensed Marriage and Family Therapist, California
License #MFC 41726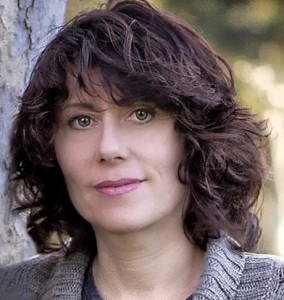 Education
MA, Counseling Psychology, Pacifica Graduate Institute
BA, Liberal Arts, Antioch University
Certificate, Fine Art, The Pennsylvania Academy of the Fine Arts
Additional Training and Certifications
Gestalt Therapy Institute of Los Angeles (240 hours)
The Saturday Center for Psychotherapy (1000 hours)
Imago Therapy for Couples (30 hours)
Emotionally Focused Couples Therapy (78 hours)
The Southern California Society of Clinical Hypnosis
Healing the Indigo Child
Soul Memory Discovery
SoulCollage
Professional Activities and Memberships
California Association of Marriage and Family Therapists (CAMFT)
Gestalt Therapy Institute of Los Angeles (GTILA)
Other
SoulCollage Facilitator
Soul Memory Discovery Facilitator
Voice Dialogue
Gerard Dreamwork
Active Imagination
Sand Play Therapy
Play Therapy
12-Step Work
Hypnosis