Hi there! I'm Jennifer Lehr. Want to learn more about yourself, access more creativity, courage and self growth?  I share my own growth experiences and observations – which makes it easier for all of us to be authentic and honor ourselves.

I'm also a licensed marriage and family therapist; the author of WeConcile®, a self guided online program for committed couples seeking help, as well as the author of many articles on the process of living, self acceptance and stepping into your magic life.

But this isn't about me. It's about you.  It's your life. Grab hold of it and plunge in.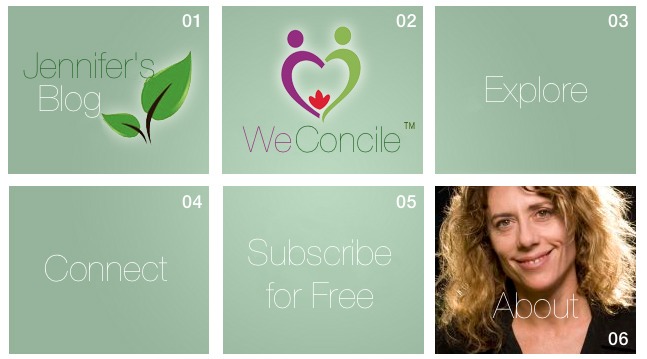 01 – Writings on loving, living and growing
02 – Online program for committed couples seeking help
03 – Collection of stories, articles, images, videos and podcasts
04 – Relationship tips on FB and other ways to stay in touch
05 – Newsletters and RSS feeds
06 – Who is Jennifer Lehr MFT?